my e mail please if like to chat or need help if i can ilove 2 help!
silkychina_lily9@hotmail.com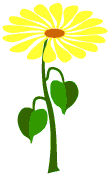 DEAR LOUSIANAIANS WE IN USA LOVE YOU FOR HELP GO TOO CNN NEWS OR CONTACT YOUR LOCAL RED CROSS OR KATRINASAFE.COM ******** (o: KATRINASAFE .COM IS BY THE LOOKS OF IT A EXCELLENT TOOL TO HELP PEOPLE FIND LOVED ONES> GOD BLESS AMERICA!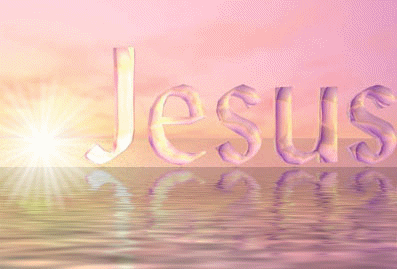 HIS NAME IS WONDERFUL JESUS MY LORD*
GET TO KNOW THE TRUE KING! JESUS CHRIST LOVER&SAVIOR OF ALL!
PSALM*16 I said to the lord,you are my master!all the good things i have are from you. the godly people in the land are my true heros!i take pleasure in them!those who chase after other gods will be filled with sorrow.i will not take part in their sacrafices or even speak the name of their gods.LORD, you alone are my inheritance,my cup of blessing.you guard all that is mine.the land you have giving me is a pleasant land.what a wonderful inheritance!I will bless the LORD who guides me; even at night my heart instructs me.i KNOW the LORD is always with me.i will not be shaken,for he is right beside me.no wonder my heart is filled with JOY,and my mouth * shouts his praises!my body rest in saftey. for you will not leave my soul among the dead*or allow your godly one to,rot in the grave.you will show me the way of life,granting me the joy of your presence &the pleasures of living,with you forever.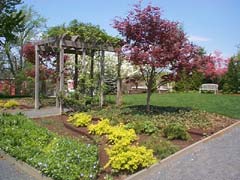 HERE ON EARTH YOU WILL HAVE MANY TRIALS&SORROWS,BUT TAKE HEART,BECAUSE I HAVE OVER COME THE WORLD. JOHN 16.33
hey this site is GREAT FUN TRY IT!


please visit jasmins dreamweaves!
CHECK OUT,THE BEAUTIFUL SITE FOR HAIR PRODUCTS & HAIR ATTACHMENTS! ITS TRULY REMARKABLE! GOD BLESS &HAPPY EASTER YOUR SIS IN CHRIST JASMIN. THE LINK IS JUST ABOVE THE PRETTY BLOND LADY IN YELLOW HAIR* >>>>> THE GOLD MEDAL IS THE LINK !PLEASE CHECK IT OUT ,,,,,,,,, LOVE YA CHERI&LILY!
IF A MAN LOVES ME HE WILL KEEP MY WORD,S*
lily!smell isnt it great! lily of valley*
JESUS WE LOVE YOU!
GOOD MORNIN* (o: gods word says there is a time and a purpose for everything, just wanted to share we are leaveing the ranch, & going back to our home town,,,, its been very interesting & a learning experince here, we had many good times, i pray gods best for the ranch that it brings love & hope & fun to others as it did me & frank* tho i must say im excited to be moving home also, yahOOOOOOOOOOOOO u all know my favorite word! by love lily!* may 17th 20005
LOVE CONQUERS ALL!
HELLO ,MAY THE LOVE& PEACE OF GOD B WITH YOU AS YOU VISIT THIS WEB SITE ENJOY LOVE LILY*
most importent in our life besides accepting jesus in our hearts is>_____ bible reading~~~~~~~
please help feed the children of the world just clik this picture!it will take u too the site ITS TOTALY FREE & HELPS THE CHILDREN! PLEASE BLESS THEM! (o:
1clik for a life free please clik here to give hope & love & life! ITS TOTALY FREE BUT GIVES SO MUCH LOVE!

email me silkychina_lily9@hotmail.com

love

to help N hope to b a blessing to all* love lily!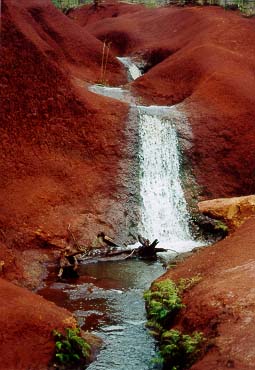 LAUGHTER IS LIKE GOOD MEDICINE FOR YOUR SOUL!!!!!!! HAHaaaaaaaaaaaaaaaa SMILE& THE WORLD SMILES WITH YA!!!!!!!
we both r beautiful in our own unquie way!!!!!!!!
FORGIVEN *******
1 CROSS 3 NAILS= forgiven
family sites!!!!!!! seek them!

ENJOY!!!!!!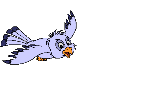 Jesus says b fishers of men!

WHO LET THE DOGS OUT? WHO WHO! CATCH MAX !AHHHHHHHHH !!!!!!!!LILY LET HIM OUT TELL HER! (o:
IM ALL THAT & MORE !!!!!!!!!!

I LOVE GETTIN E MAIL***PLEASE WRITE SOON>LILY!!~~
JESUS LOVES YOU***********
im definitly a horse of a diffrent color lol******
canoeing is fun ~~~~~~~~

become a child of god today! ask christ into your heart!

CALL ME Ladies&ask for email*Iwill give number!!!!
PRAISING HIM OUR MIGHTY LORD!!!!!!!!
BLESS THE LORD O MY SOUL& ALL THATS IN ME!
I DO BELIEVE~~~~~~~~

im a link push my bear angel belly!hehe********
hi this site is of a friends calgons please visit her 2 bye love yas!
REMBER IT CAN HAPPEN TO ANY1!!!!!CHECK MY LINK******
bronners the best christmas place in michigan!
im kool just hangin round~~~~~~
GOD BLESS ALL THE CHILDREN!
these hands know the meaning of fun !press here

MY HEART TO YOURS!!! PRESS MY HEART ~~~~~~~~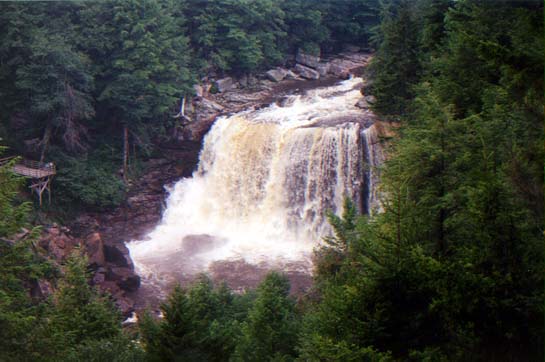 CREATE IN ME A CLEAN HEART,O GOD;AND RENEW A RIGHT SPIRIT IN ME.!!!!PSALMS.51- VERSE 10:~~~~~~~~~~~~~~~~~~~~~~~~~~~
OUR FUTURE IS HERE*********
ONE NATION UNDER GOD, COME SEE WHERE PEOPLE COME TO JOIN OUR NATION!!!!!!!!!!!!!!!!!!!!!!!CLICK HERE#
CARING IS SHAREING*****************
GODS GRACE SAVES US ALL!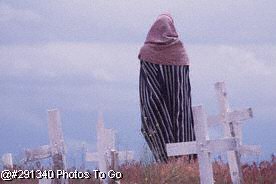 BY HIS GRACE ARE WE SAVED!!!!!!
ENJOY THE BEAUTY OF HAIR FASHION, HERE BYE !
jasmin_godschild@hotmail.com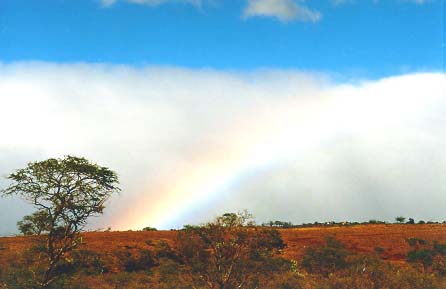 this beautiful river rocks!!place mouse over it and click visit my friend poets site thanks,
LIVING,LOVING,LAUGHING!!!!!!!!!!!!!!!!!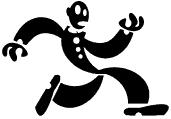 LIVING LOVING LAUGHING!!!!!! *********** ENJOY TODAY MAY B NO TOMARROW!!!!!!!FOREVER MEANS TODAY****LOVE chinalily!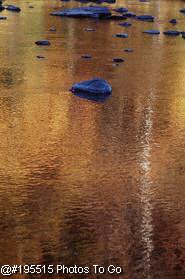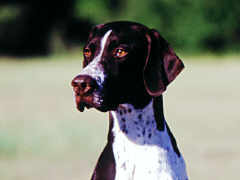 PLEASE ENJOY THIS SITE PRESS THE WORDS BELOW !!!! GOD BLESS~~

ENJOY THE BEAUTY OF MICHIGAN ESPEICALY OUR GREAT LAKES AND LIGHT HOUSE;S!!!!!!!!!!!!!!!TAKE A CRUISE OR JUST WATCH OUR FRIEGHTERS, GLIDE ACROSS THE GREAT LAKES~~~~~~~~~~~~~~~~~~~~~~~~~~~~~~~~~~~~~~~~~~~~~~~~~~~


TIME WAITS FOR NO 1, SO USE IT WISELY!!!!!!!! COME VISIT!!!!!!!!!!!!!!!!!!!!!!!!!!!!!!!!!!!!!!!!!!!!!!!!

HTTP://WWW.LHI.NET/---


GOOD DAY TO EVERYBODY & WELL HERE IT IS A NEW YR COMING UPON US & HERE I AM STILL LIVING HERE IN THIS VERY SMALL COMUNNITY & LOOKIN FORWARD TO A BRAND NEW YR,FRANK HAS BEEN BUSY @ THE RANCH ME I KEEP THINGS GOIN HERE AS MOST YAS KNOW LOL AHH KEEPIN HOUSE* MY FREINDS SAY IM ALWAYS CLEANIN BUT I TELL YAS IT GETS MESSY QUICKLY LOL!ANY HOW ME & FRANK BEEN MARRIED 27 GREAT YRS & HAD 3 CHILDREN BORN TO US NOW WITH JESUS, NOW WE HAVE MAX! HES ENOUGH FOR 6 KIDS, & MAYB THINKIN ON GETTIN NOTHER PUPPY HOPEFULY SO I SHALL B BUSY* THO I WANT A POTTY TRAINED PUP I FALL IN LOVE WITH ANY I SEE (: OUR FAMILYS DOING OK THIS YR WE CAN ALWAYS USE PRAYERS FOR THE SALVATION OF FAMILY& 4 HEALTH.JESUS HAS BLESSED US SO GREATLY & I ALWAYS REMBER MY ONLINE FREINDS IN MY PRAYERS SO NOT TO EVER FORGET YAS I TRULY APPRECIATE EACH PERSON IVE MET ON LINE* WELL I MUST CLOSE FOR NOW MAX NEEDING TAKIN CARE OF HES POUNDIN ON DA DOOR! & REMBER JESUS CHRIST IS THE SAME YESTERDAY TODAY & FOREVER* TRUST HIM ! LOVE ALWAYS CHERYL/LILY!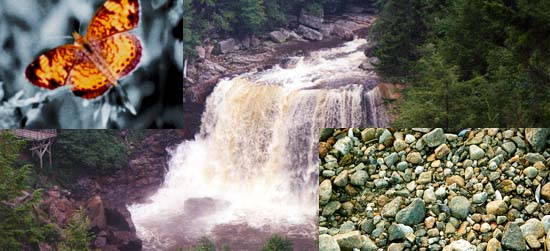 MOM&DAD AS , BEAUTY FADES AS THE SUN,LONGINLY I REACH TO TOUCH ITS WARMTH,BUT NOW ITS GONE, TOMARROW IS A NEW DAY, THE SUN ARISES NEW,so now I LONGINLY REACH FOR YOU,BUT LIKE THE SUN, rises and falls, EACH DAY I THINK OF YOU, MY SOUL, WILL rise to loving MEMORIES OF YOU, KEEPing ME WARM,JUST LIKE ANOTHER DAY DAWNING YOUR LOVE,REACHS INTO MY SOUL,AND I,FEEL YOU NEAR, YOUR NOT GONE YOUR SPIRITS HERE,TOUCHING WARMING GLOWING LIKE FIRE,ONCE AGAIN ,YOUR,love is BURNING,NEVER TO BE DOWSED,EMBERS OF LOVE,CANT BE PUT OUT!LIKE THE SUNS BLAZING GLORY SHINES FOREVER,YOUR LOVE WILL BURN HERE IN ME TILL FOREVR!!!!!!!!!!!!***************** LOVE ALWAYS YOUR DAUGHTER CHERYL*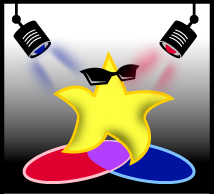 jamming!johnny wants 2 rock !!!!!!!!!!!!!!!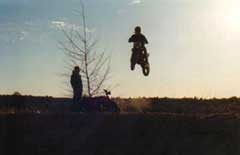 yahooooooooo!!!!!!!!!!!!

KIDS-PRESS HERE ~~~~~~~~~~~~~~

HI KIDS! I MADE THE GREEN MAN JUST 4 YOU!GAMES OK COME SEE BYE!

hey everybody,FALL, is here lets enjoy````ALL THINGS BRIGHT AND BEAUTIFUL, FOLLOW THIS LINK ITS VERY BRIGHT AND BEAUTIFUL!!!!!!!!

SHARING ITS WHAT LIFE IS ABOUT SHARE WITH THOSE YOU LOVE AND REMBER, GOD SAYS TO LOVE OUR ENIMIES ALSO, LETS PRAY NOT ONLY IN THANKFULLNESS, BUT ALSO IN FORGIVENESS, WE ALL NEED LOVE MERCY AND EACH OTHER!!!!!!!

MOM ITS MY TURN, LETS SHARE MOM!!!!!!!!!!!

CANDYLAND LETS GO~~~~~~~~~~~~PRESS HERE KIDS!!!! KIDS BE SURE TO ASK YOUR PARENTS BEFORE ORDERING !LOVE chinalily*

MOM THIS IS WHAT SHARING IS~~~~~~~press here thanks!!!!!!!!!!!!!!!!!!!!!!!!!!!!!!!!!!!!!!!!!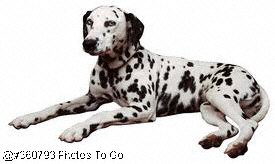 THE PEN CAN B MIGHTER THAN THE SWORD LETS REMBER TO LET OUR WORDS ENCOURAGE OTHERS AND NOT TO HURT THEM, WORDS, MAY NOT HAVE, A SHARP POINT THAT A PERSON CAN SEE WITH THE HUMAN EYES, BUT WORDS CAN CUT LIKE A VERY SHARP SWORD CUTTING TO THE HEART AND SOUL OF A PERSON! HERES HOPING THAT THESE WORDS HAVE PENATRATED YOUR MINDS & HEARTS, BYE *********

yes press on the words o happy days!!!!!

PSALMS16-8 I HAVE SET THE LORD ALWAYS BEFORE ME:BECAUSE HE IS AT MY RIGHT HAND,I SHALL NOT BE MOVED.9-THERE FOR MY HEART IS GLAD,AND MY HEART REJOICES,MY FLESH SHALL DWELL IN SAFTEY-HOPE.10-FOR HE SHALL NOT LEAVE MY SOUL IN HELL, NEITHER WILT THOU SUFFER THINE HOLY ONE TO SEE CORRUPTION.11.-THOU WILT SHOW ME THE PATH OF LIFE:IN THY PRESENCE IS FULLNESS OF JOY;AT THY RIGHT HAND,THERE ARE PLEASURES FOR EVER MORE!!!!!!!!!!!
hi im a jumping jack link press my silly little face~ENJOY!!

HI EVRERYBODY GLAD YOUR HERE , MOM &DADS ITS SHOPPING TIME , PUSH MY BUTTON ON THE WORDS CHRISTMAS TREAT HAVE FUN!

GOOD MORNING, WELL TODAYS ,ANOTHER BEAUTIFUL SPRING DAY,GODS WORD IS A EXCELLENT SOURCE FOR HOPE ,PEACE AND JOY, IN THE BOOK OF JEREMIAH CHAPTER1-VERSE4, THE LORD TALKS TO JEREMIAH AND TELLS HIM ,BEFORE I FORMED YOU IN THE WOMB-OR BELLY FOR YOU KIDS READING THIS GOD SAYS-I KNEW YOU-YES HE KNEW YOU BEFORE YOU WERE BORN TO YOUR PARENTS, HE SAYS I SET YOU APART, THAT MEANS HE CAN AND DOES PICK US FOR SPECIAL THINGS AND PURPOSES, CONTINUEING ON IN VERSE 6 JEREIMIAH SAYS TO GOD I DONT KNOW HOW TO TALK IM ONLY A CHILD, VERSE 7 GOD TELLS JEREMIAH, DONT SAY YOU ARE ONLY A CHILD,YOU MUST GO TO EVERYONE I SEND YOU TO,AND DO WHAT EVR I COMMAND YOUTO DO.SEE GOD CAN USE YOU OR A CHILD, KIDS GOD HAS A GREAT PURPOSE FOR YOUR LIFE BELIEVE IT AND TRUST HIM!!FINISHING VERSE 7 DO NOT BE AFRAID OF THEM, FOR I AM WITH YOU AND I WILL RESCUE YOU, SO KIDS REMBER GOD IS WATCHING YOU AND HE WILL RESCUE YOU , DONT LET OTHERS SCARE YOU AWAY FROM THE GRAND MIGHTY PLANS THAT HE HAS FOR YOU!!!!!!! REMBER READ CHAPTER 1-VERSE 4 UP TO VERES 10. I LOVE U KIDS AND YOU R IN MY PRAYERS EVRYDAY!!!!! LOVE LILY~~~~